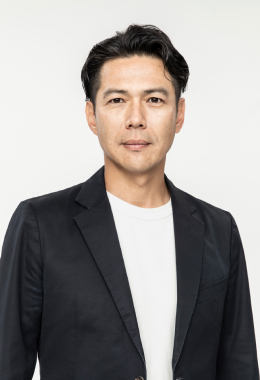 We Turn Needs into New Value.
The logistics business which we launched in June of last year got off to a flying start, significantly contributing to attaining the budget for the fiscal year ending August 2021. And solar power plant and nursery school developments were also completed as planned. Unfortunately for the hotel business however, it was a year greatly affected by the pandemic.

Ten years have passed since the Company was founded, and three since it was listed on the Tokyo Stock Exchange Mothers Market. The Company has now launched the Kasumigaseki Capital 2.0 project for the logistics business which should see progress onto a new stage, with a medium-term management plan created around this project. The 2.0 project has been set up as a joint venture between Kasumigaseki Capital and Mitsubishi HC Capital Inc., the core leasing company in the Mitsubishi Group, with a 66:34 investment split to develop logistics facilities worth approximately 200 billion yen over the course of three years. With the 2.0 project as a major catalyst, the medium-term management plan seeks to achieve a net profit of 10 billion yen over the span of its five-year term.

In addition to the logistics business, we will also focus on expanding the apartment hotel business again now that demand for tourism and travel has recovered. And, as the kind of problem-solving company we have become, we will take on the challenge of working in new asset classes.

Value is always created in areas where society demands it. We will continue to move forward without deviating along our path to wholeheartedly make society a better place.
President & CEOKoshiro Komoto