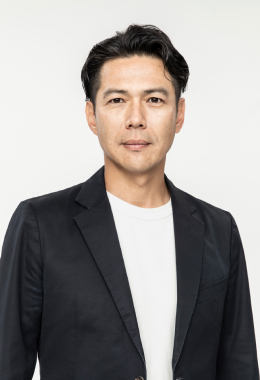 We Turn Needs into New Value.
Every society has unmet needs. These needs can serve as clues to creating the future. Our business began with the goal of rebuilding the shopping center after it was damaged by the Great East Japan Earthquake in 2011. We have since expanded to develop solar power plants, Nursery, Apartment hotels, and distribution warehouses. These success stories are the result of identifying immediate needs and focusing on turning them into new value.

The world today is in the midst of unprecedented change. Instead of giving in to the turmoil, we see this as an opportunity to step forward and quickly act. We believe that this forward-thinking approach and dynamism are our strengths.

Identifying and meeting societal needs will always create new value. We will fearlessly continue pushing forward to improve society.

Achieving what is unique to us, in a way that no one else can replicate.
President & CEOKoshiro Komoto