We have created a business model that is a fusion of the functions of a strategic consulting developer and a fund manager.
Avoid as much risk as possible
by strategically removing assets from the balance sheet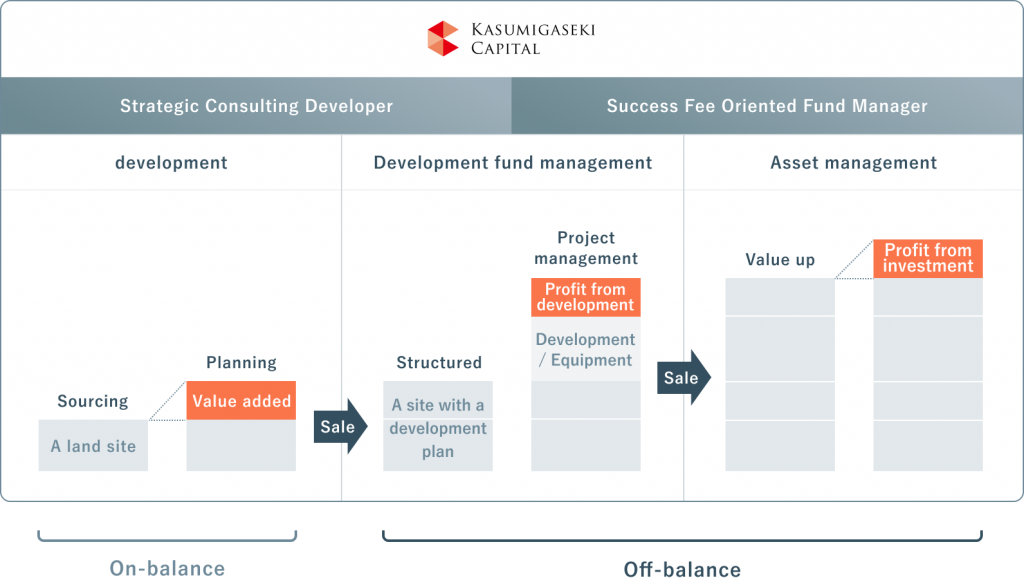 Strategic Consulting Developer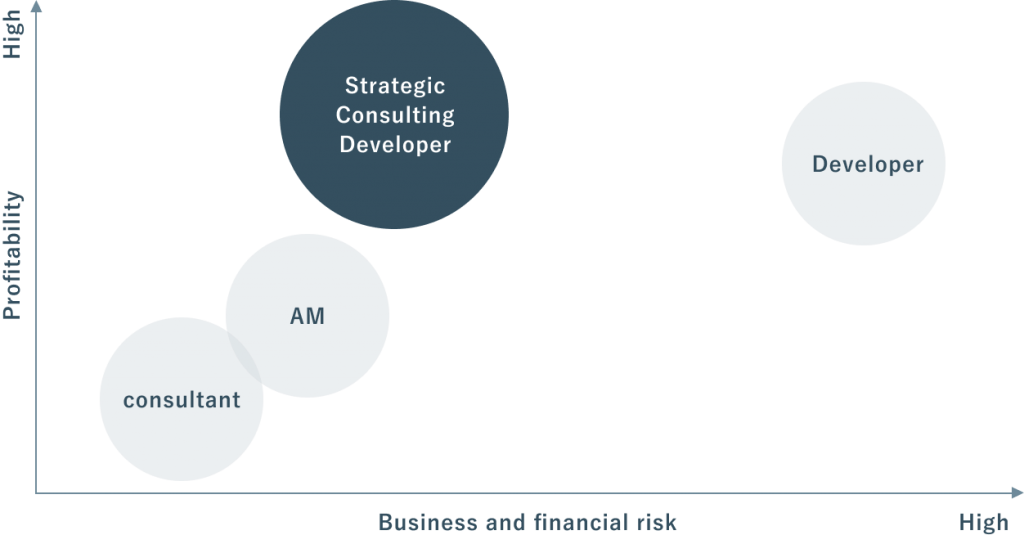 Success Fee Oriented Fund Manager
Secure a stable revenue base using the recurring revenue business model while increasing revenues by utilizing the pay-per-performance model
The conceptual diagram of profitability in the fund business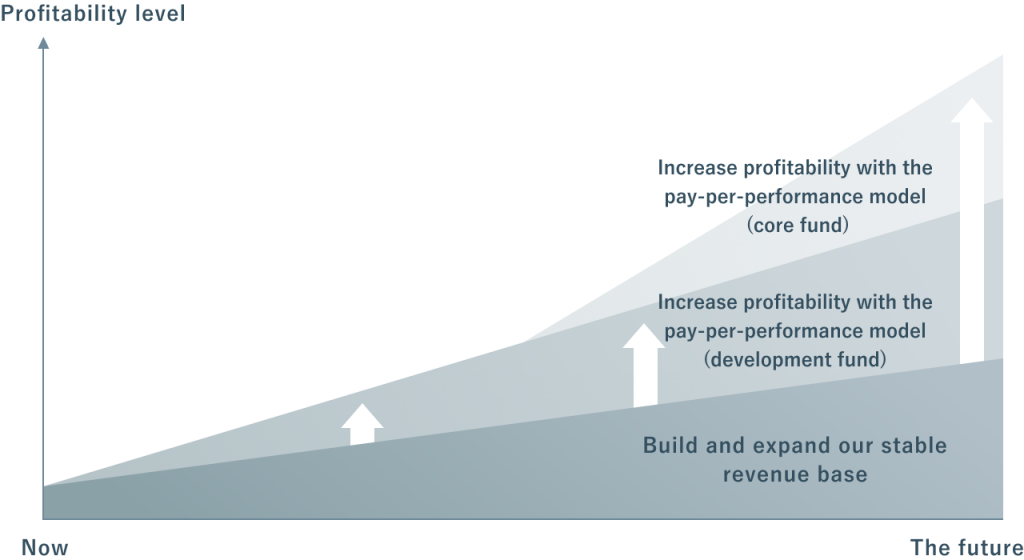 We have steadily increased AUM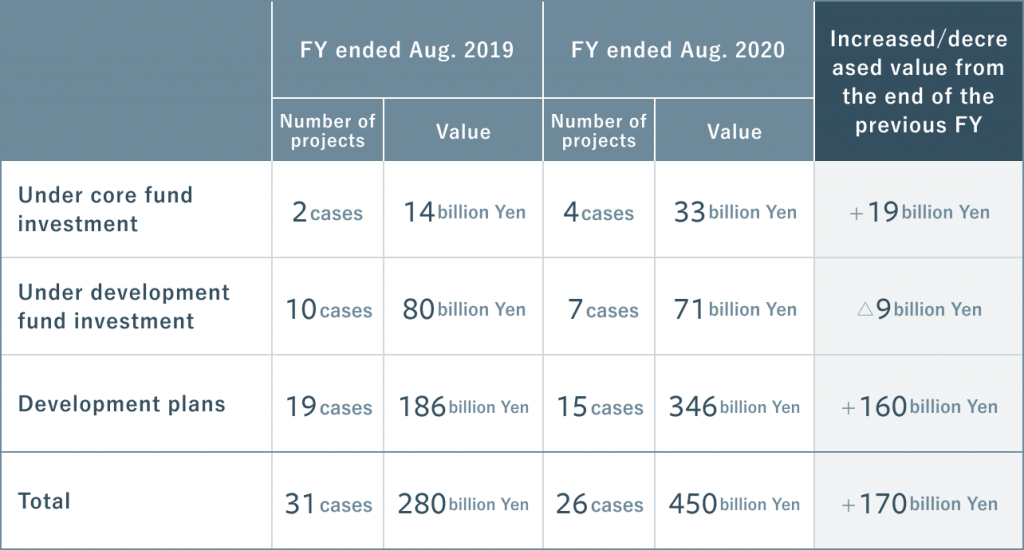 Our business is focused on the design of management strategies that are optimally suited for each property in the aim of maintaining or even increasing its value and maximizing investment profits. Our strategizing is always in accordance with the outsourcing agreement concluded with each asset manager.
Details